Sydney Opera House
ETERNAL RETURN
Live Performance Projection
"She cautiously but elegantly made her way through 10 tracks, all of them accompanied by filmmaker Mike Daly's subtle but stunning visuals. [...] The rippling, floating, pulsating lines and colours provided a perfect backdrop as Blasko journeyed majestically through strange lands."
Sydney Morning Herald
Sarah Blasko invited me to create a video projection work for the live performance of her upcoming album in the Concert Hall of the Sydney Opera House. The performance was part of the Opera House's Graphic Festival and required one-hour of bespoke visuals to be created for the entire duration of the album, Eternal Return.

In contrast to her previous releases, synthesisers play a central role in the album and Sarah wanted to capture the sense of 'drifting in space' that they contribute. To mirror this, the 3D images are synthesised and reference an earlier era of psychedelia that influenced the sound of the album.
The work strives to achieve a sense of synesthesia - that the audience feels like they're seeing what they're hearing. To this end, most of the animation is driven by the music's MIDI files, as well as the amplitude and frequency of the music's waveforms. With the drummer playing to a click-track in sync with the visuals, the imagery and sound worked together as a single coherent experience.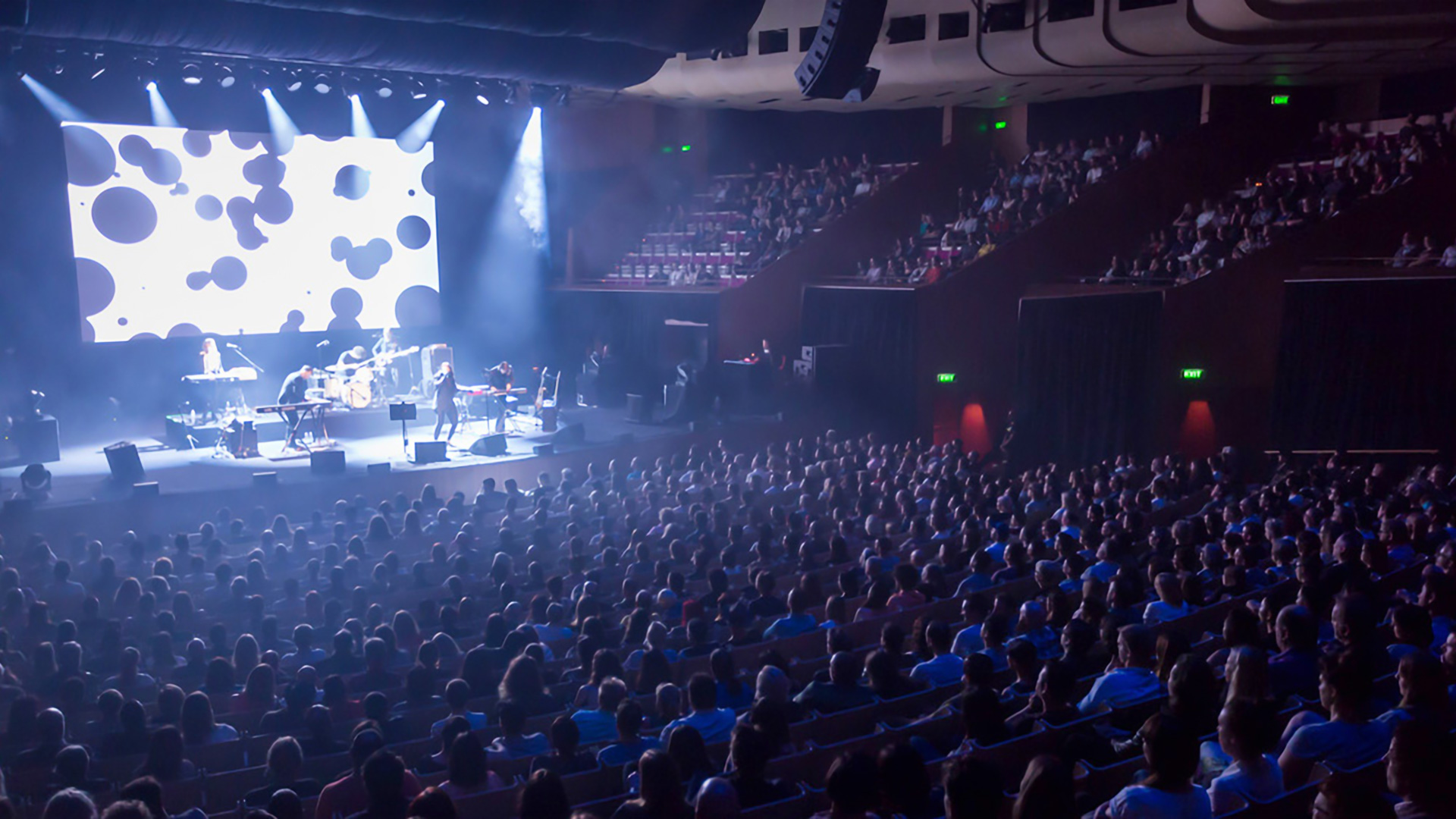 Video Projections: Mike Daly
Music: Sarah Blasko
Venue: Sydney Opera House
Festival: Graphic