State Library of NSW
FIELD OF VIEW
Interactive 3D and VR Experience
You know when someone takes a picture of a historic photograph in the exact place it was originally taken? There's something fascinating about seeing the old world line-up perfectly with the new - how it bridges our day-to-day lives with those of the past.
Field of View is the result of a research fellowship I undertook at the DX Lab, the State Library of NSW's digital innovation lab. My proposal was to explore the idea of an interactive experience that sets historic photography within a LiDAR scan of the environment where the photographs were originally taken. Central to the idea was that the user could then view the different photographs from the photographer's perspective.
In some ways LiDAR scanning isn't separate to photography, but a younger sibling of it. It's photography with depth. With this in mind, I was interested in the project exploring not just the content of the photography, but the development of the medium itself.
There are two variations of the experience - a traditional screen version and a VR version, allowing me to see how these different means of perceiving space would influence the UX design. In both experiences the user is able to explore the point cloud and move freely throughout it.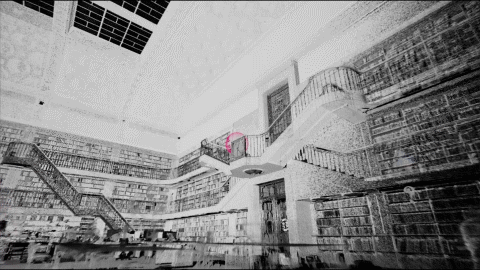 In the screen version the user can fly, controlling their gliding movement with arcade game controllers, while in the VR version the user teleports themselves using a VR controller to cast a line to their destination. Entering a pink orb places the user in front of a historic photograph in the exact position the photographer stood decades earlier, bridging the past and present.
You can read more about the project on the DXLab blog.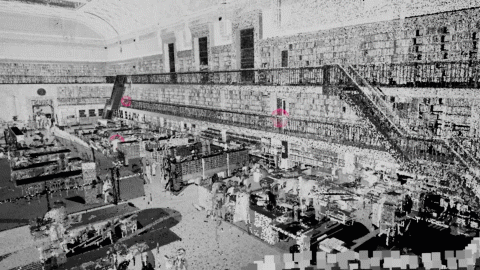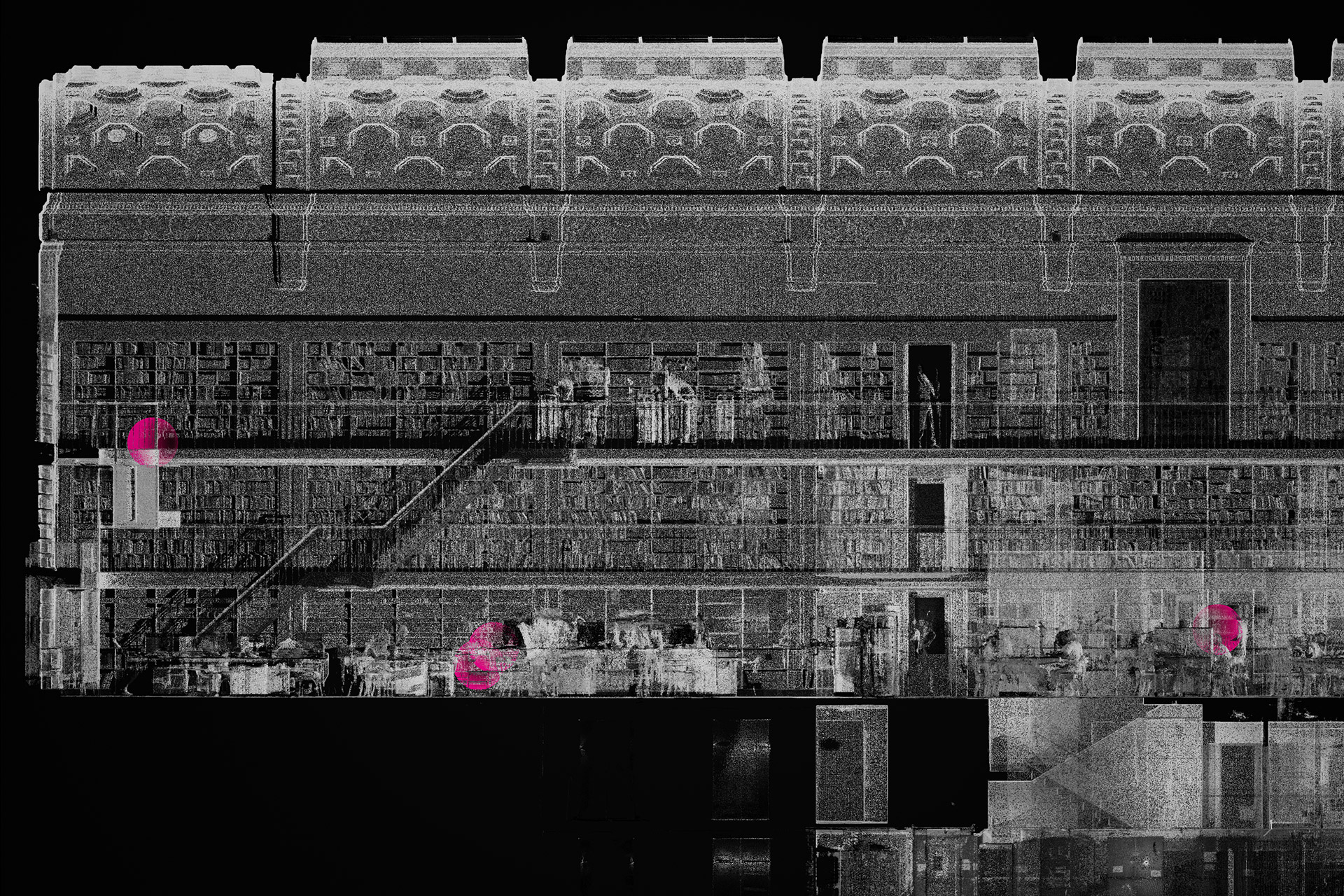 Created by Mike Daly
Special thanks to Paula Bray, Kaho Cheung, Luke Dearnley, Kate Curr, Geoffrey Barker, Robin Phua and Dr John Vallance, as well as the DX Lab and the State Library of NSW.